"We have already opened our doors to monsters. They have arrived."
– Terry Lovelace, Esq., from his book: Incident at Devil's Den: A True Story
Background:
The interview you're about to hear is one of the most compelling, fascinating, and terrifying personal accounts we've ever come across. We realize it may also be one of the most controversial subjects we've ever discussed. Our guest tonight knows these sensations all too well. The wonder, terror, decades of trauma, and the consequences from coming forward after a lifetime of these experiences are all part of his story. In June of 1977, Terry Lovelace was in the U.S. Air Force working as a medic and EMT while stationed at Whiteman AFB. He and his EMT partner and close friend felt compelled to take a weekend camping to Devil's Den State Park in Arkansas. What started out as a carefree trip to the great outdoors would end in a night of horror and pain as they encountered a massive unknown craft about five stories tall. This experience would lead to not only nightmares and inexplicable panic attacks for Terry along with an intense investigation by the USAF Office of Special Investigations, but the tragic and premature death of his friend. Terry would go on to a successful career in law as a felony prosecutor, eventually becoming an Assistant Attorney General for the U.S. Territory of American Samoa and a State's Attorney for Vermont's Board of Medical Practice. After retirement, a trip to the Emergency Room for a fall in 2012 would bring all those suppressed memories to the surface once again, memories that began in his childhood. The radiologist had discovered an anomalous piece of square metal about the size of a fingernail with two wires attached, just above his right knee. In the calf muscle below, a strange, flower petal-shaped object with the density of bone was also discovered. To add to the mystery, there were no incision marks anywhere to be found. This discovery and the objects' purpose were enough to convince Terry that it was time to tell his story. He believes we all have a right to know what's really going on. Some may find his account frightening or at least alarming, while others will dismiss it as fantasy. Many won't know what to think about it. But consider this: if you don't believe any of it, then you don't have to worry, you and your rationale are safe. If you do believe his story, even just some of it, then it may provide a glimpse into one of the biggest mysteries and threats humanity has ever faced.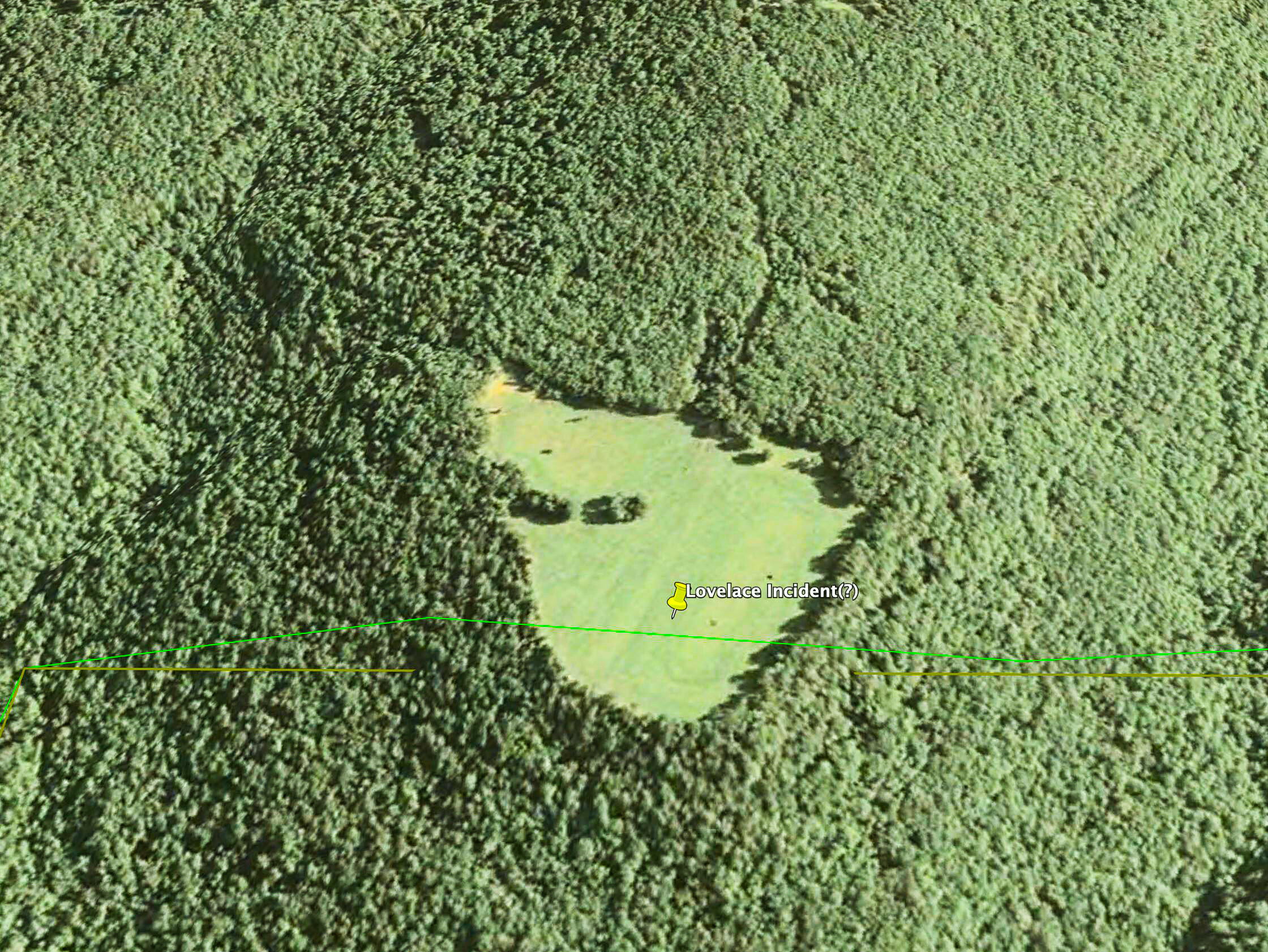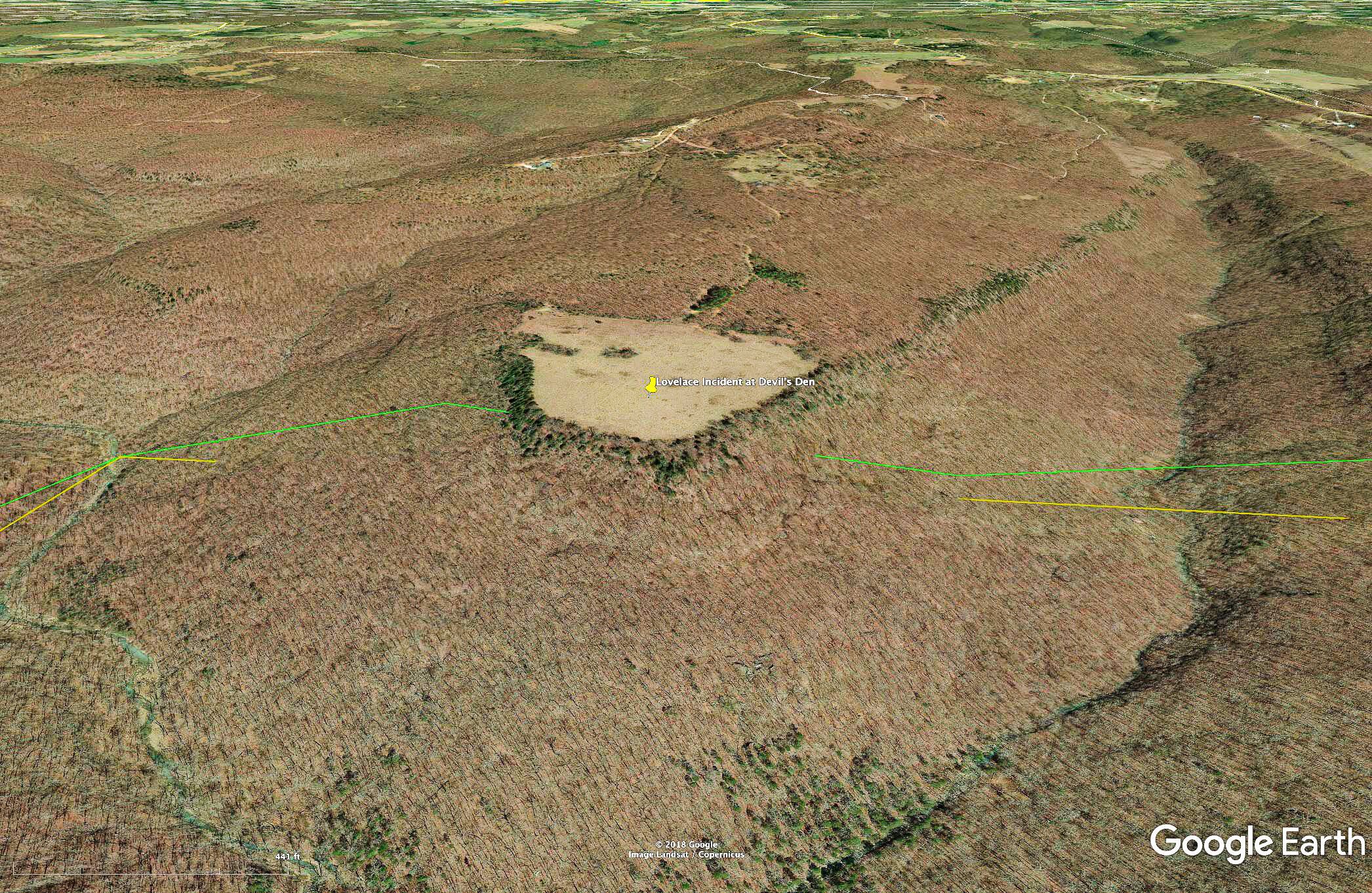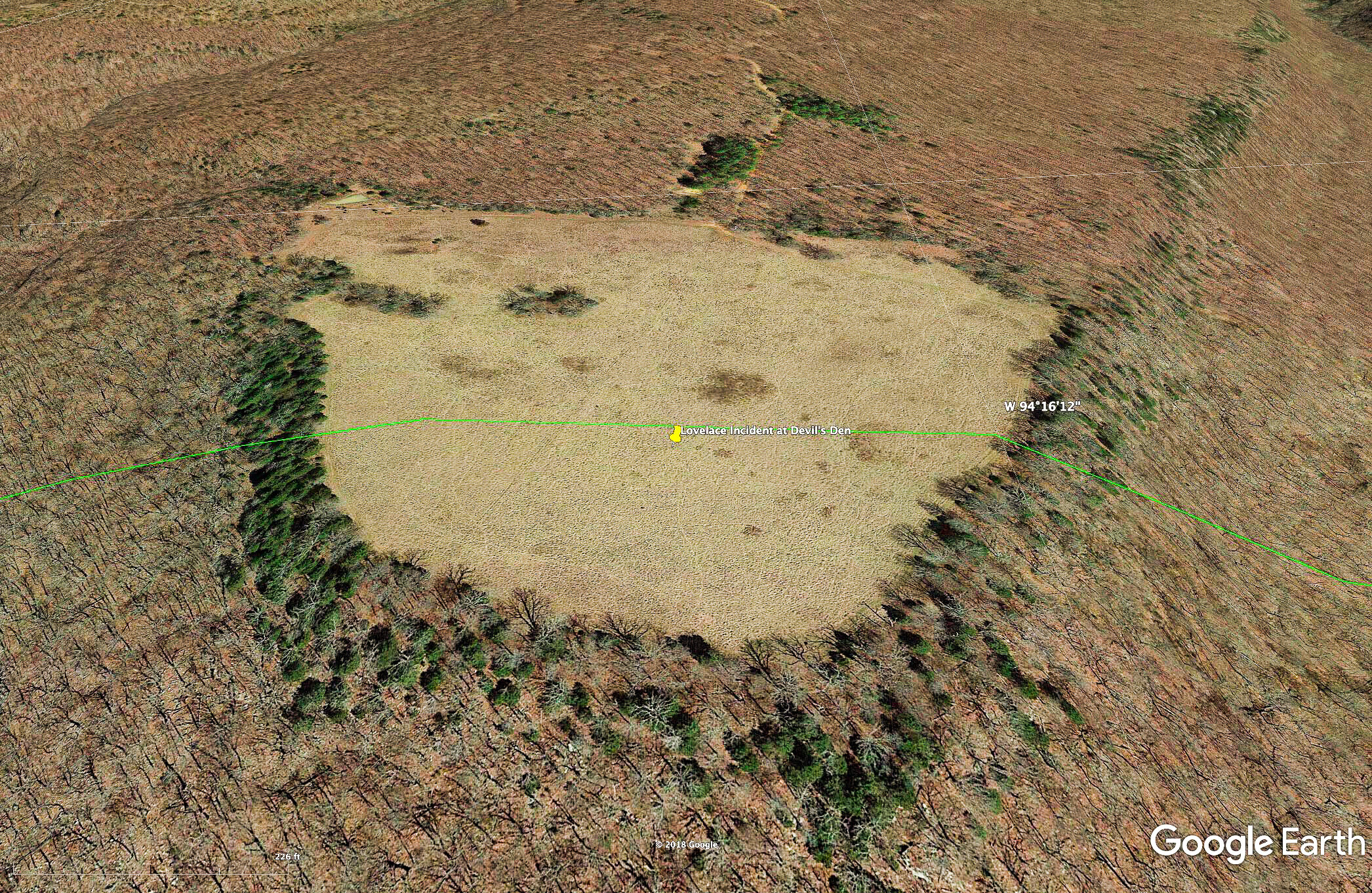 Location:
The meadow clearing on a slight plateau in Devil's Den State Park in Arkansas, where Terry Lovelace and his friend "Toby" were abducted in June of 1977
Suggested Listening:
Hear us being interviewed by journalist and podcast host Lindsey Kilbride about the Betz Sphere on her new show ODD BALL. From WJCT Productions, "Odd Ball " is a story about a UFO investigation, a mansion in the woods and how one shiny object sent a Jacksonville, Florida family into hiding." With episodes coming out each week, Lindsey dives deeper into the 1974 mystery of the "Betz sphere." Listen on Apple Podcasts or wherever you get your podcasts!



Thinking of starting your own podcast or just interested in how we and others started out and have grown their shows? Then hear Scott interviewed by our friend, BBC Wales TV producer and podcaster himself, Rhys Waters on his own show, PODSTARTER. As they describe it, "Every podcast starts somewhere. If you have no podcasting experience but want to get started, it can be a daunting task. There are huge amounts of information available and endless possibilities, but knowing what the right path for you isn't always clear. This show collects the experiences of podcasters, from veterans to newbies, our goal is to create a resource that gives those willing to learn access to the minds that can help." Listen to Podstarter on Apple Podcasts or wherever you get your podcasts!



And check out a new offering from the Astonishing Legends crew, THE MIDNIGHT LIBRARY! Factual Tales told from a Fictional Location – not just a show, but a place you can go! Hosts Miranda Merrick and her ghoulish sidekick Mr. Darling will inform and entertain you with the real stories behind the legendary oddities of history you'll remember for years, that is, if you can make it safely out of the library… Find episodes and more information on the website midnightlibrarypod.com or any podcast provider.
Now available – commercial-free episodes!
Commercial-free episodes as well as additional bonus content are now available for our Patreon supporters at the $5 level and above. Check it out at patreon.com/astonishinglegends and help support the show!
Special Offers from our Special Sponsors:
FIND OTHER GREAT DEALS FROM OUR SHOW'S SPONSORS BY CLICKING HERE!
CREDITS:
Episode 155: Abduction at Devil's Den. Produced by Scott Philbrook & Forrest Burgess; Audio Editing by Sarah Vorhees Wendel; Sound Design by Ryan McCullough; Tess Pfeifle, Producer and Lead Researcher; Research Support from the astonishing League of Astonishing Researchers, a.k.a. The Astonishing Research Corps, or "A.R.C." for short. Copyright 2019 Astonishing Legends Productions, LLC. All Rights Reserved.