"I hesitate to bring the horrible crime to light, for I hardly believe that anyone will credit what I have uncovered, not only because it bloodily besmirches and brings disgrace upon the princely Báthorys who are deserving of the best from the Christians of this country, but because, moreover, the barbarity of it is so enormous, it will be a cause of eternal horror."
– Jesuit Priest László Turóczi, as quoted by author Tony Thorne in his book, Countess Dracula
Background:
Countess Elizabeth Báthory was a Hungarian noblewoman and one of the most wealthy and powerful aristocrats in eastern Europe during the late 16th and early 17th centuries. Together with her husband Ferenc Nádasdy, a military hero known as the Black Knight of Hungary, Báthory held numerous estates, lands, and villages. She also currently holds the Guinness World Record for being the most prolific female serial killer and most prolific murderer of the western world. Báthory had been accused in the testimonies of over 300 witnesses and survivors of some of the most horrific tortures and murders imaginable before she was arrested, even by medieval standards. Her victims were her maidservants and lesser noble protégés, all girls, with some as young as ten years old. Years after her death, a legend had formed that Báthory had even routinely bathed in and possibly drank the blood of her virginal victims, believing that the pureblood had retained her beauty. Some claim that Báthory's story became the partial inspiration for Bram Stoker's Dracula, along with her more famous sanguinary neighbor, Vlad the Impaler. But were any of the accusations against Báthory true? Was she merely a victim herself of a political and gender-biased conspiracy aimed at confiscating her riches and properties? As we'll learn once again, the truth behind our legends is often shrouded in a fog of conjecture misting through a forest of unknowns. Join us tonight as we examine the case of Elizabeth Báthory who, regardless of her actual guilt or innocence, will be forever known as, "The Blood Countess."
Location:
Čachtice Castle (pronounced Chack-teet-seh or Chack-teet-ski in Slovak) where Elizabeth Báthory lived and carried out most of her alleged crimes, until she was reportedly bricked up in a few of its rooms until her death in 1614. First built in the mid-13th century, the castle had undergone several periods of transformation and renovation until it was captured in 1708 in an uprising against the Habsburgs by the Hungarian rebels of Francis II Rákóczi , theorized to be the father of The Count of St. Germain. Today, the castle ruins are a tourist attraction in present-day Slovakia.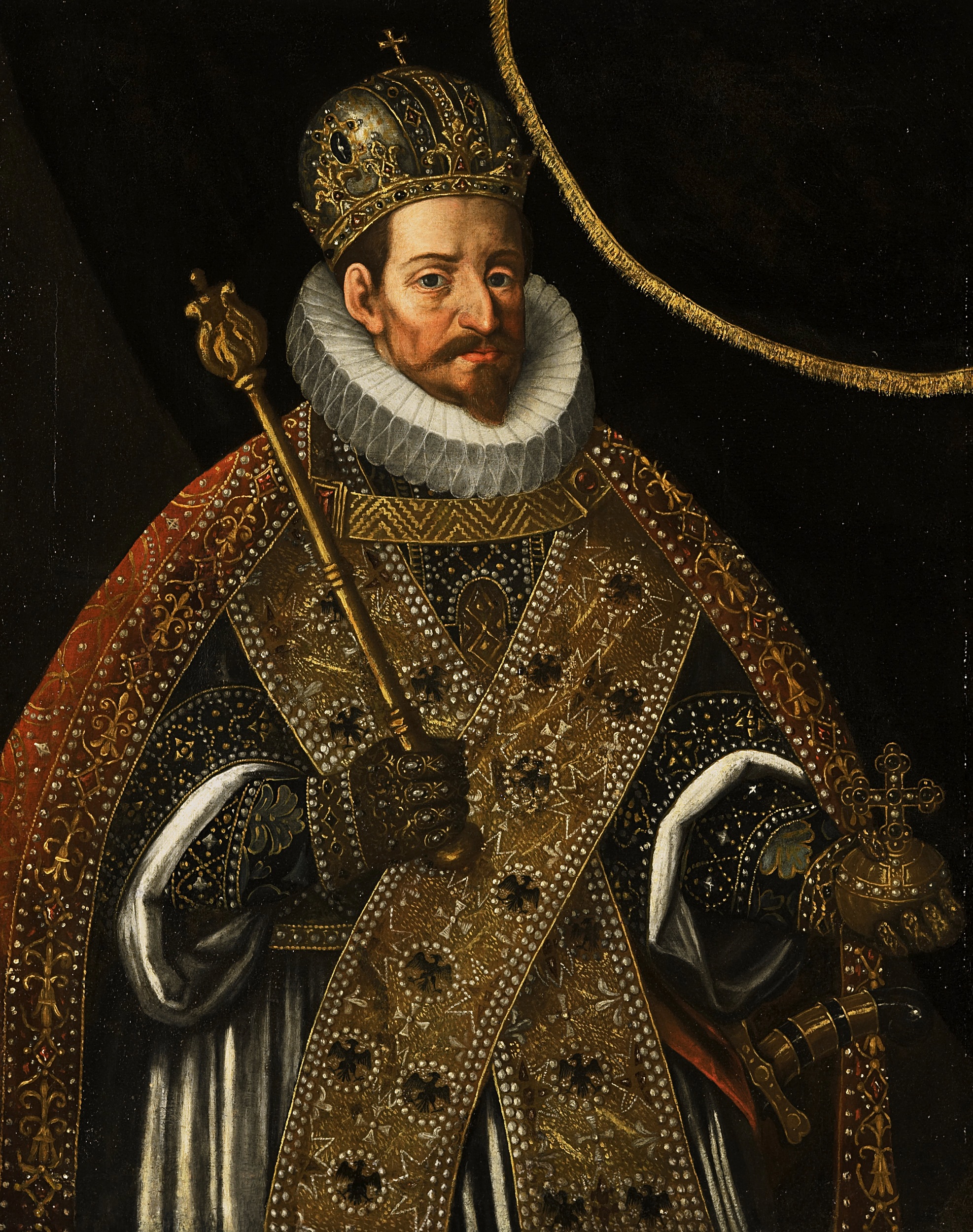 Suggested Listening:


Family Ghosts podcast – Every house is haunted. In each episode of Family Ghosts, we investigate the true story behind a mysterious figure whose legend has followed a family for generations. Grandmothers who were secretly jewel smugglers, uncles who led double lives, siblings who vanished without a trace... these specters cast shadows over our lives in ways that might not be immediately obvious. But we are all formed in part by our familial collections of secrets, intrigues, and myths. And by engaging with each others' legends, maybe we can see each others' reality more clearly. On Family Ghosts, the families are real, the ghosts are metaphorical, and the truth is always relative. And there's a new Season 2! New episodes come out every Wednesday, with stories like a 3-episode series on the Love Family Cult; the secrets revealed by a long lost stack of love letters; and a missing container of Chinese food that has haunted a family for 25 years! Apt Therapy says, "Each episode is not only utterly absorbing (like, edge-of-your-seat, nail-biting good), but like all good art, touches on universal feelings and themes: human resilience, trust, loyalty, betrayal, how well can any of us ever know each other?"

Subscribe to Family Ghosts wherever you get your podcasts.



Two Girls One Ghost – is a new podcast hosted by Corinne and Sabrina. It's not what you think... or is it? It's not, it's a paranormal comedy podcast! Who doesn't love a good ghost story?! The hosts sure do and they bring you new haunting tales each week. Are you planning a hike? Not anymore! What about a trip abroad? You may want to rethink that... Pack your sage sticks and prepare to find out your favorite pizza place is anything but "family friendly." They talk black eyed kids, shadow people, haunted prisons, exorcisms, visits from family members and pets, and everything in between. Listen closely and you may hear the occasional EVP! These girls are haunted... The best part? The Ghost who continually interferes with their recording making them the most haunted podcast in America. Join them every Sunday as they scare themselves, each other, and you! Have a ghost story of your own? Email twogirlsoneghostpodcast@gmail.com and you just may hear your story on the next "Encounters" episode. Two Girls One Ghost is available now on Apple Podcasts and all other listening destinations. See you on the other side!
Special Offers from our Special Sponsors:
FIND OTHER GREAT DEALS FROM OUR SHOW'S SPONSORS BY CLICKING HERE!


Calm – 2019 is halfway done. Have you achieved the things you wanted to or at least started some projects or routines, or does it seem like it's all flown by so fast? What if you could make 2019 all about slowing down and being mindful? Imagine how many goals you could accomplish then. That's why we're excited to partner with Calm, the #1 app to help you meditate, sleep, and relax. Practices like meditation and prioritizing sleep can leave you feeling more rested, so you have the energy to go out and achieve your goals. If you head to CALM.COM/AL, you'll get 25% off a Calm Premium subscription, which includes hundreds of hours of programs including: Guided meditations on issues like anxiety, stress, and focus, including a brand new meditation each day called the Daily Calm, perfect to guide you in building a meditation habit. Sleep Stories, their bedtime stories for adults, designed to help you relax before you doze off. Head to the lavender fields of France with Stephen Fry or explore New Zealand with Jerome Flynn from Game of Thrones. For a limited time, go to Calm.com/AL to get 25% Off and unlimited access to ALL of Calm's content today. Give yourself the gift of Calm this year. Seriously, it might change your life!



Purple – Here's a question: how did you sleep last night? Did you spend the night tossing and turning? We all know the quality of your sleep affects the quality of your daily life – better sleep, better you. How well you slept affects your attitude and your ability to be happy and productive. So if you're struggling to get a good night's sleep, you've got to try a Purple mattress! The founders of Purple are two brothers who have been developing cushioning technology for 30 years on things like medical beds and wheelchairs. In 2016, they finally decided to use their patented comfort technology to create Purple — the world's most scientific mattress. The Purple mattress will probably feel different than anything you've ever experienced because it uses this brand new material that was developed by an actual rocket scientist. It's not like the memory foam you're used to. The Purple material feels unique because it's both firm and soft at the same time – so it keeps everything supported while still feeling really comfortable. Plus it's breathable so it sleeps cool! It ends up giving you this zero-gravity like feel so it works for any sleeping position. Try one out with a 100 night risk-free trial. If you're not fully satisfied, you can return your mattress for a full refund. Plus, it's backed by a 10-year warranty, there's free shipping and returns and and free in-home setup and old mattress removal. You're going to love Purple! And right now our listeners will get a FREE Purple pillow with the purchase of a mattress! That's in addition to the great free gifts they're offering site-wide! But the ONLY way you can get your FREE Purple pillow is to text the letters "A L" to 8 4 8 8 8. Message and data rates may apply.
CREDITS:
Episode 147: Blood Báthory Part 1. Produced by Scott Philbrook & Forrest Burgess; Audio Editing by Sarah Vorhees Wendel; Sound Design by Ryan McCullough; Tess Pfeifle, Producer and Lead Researcher; Research Support from the astonishing League of Astonishing Researchers, a.k.a. The Astonishing Research Corps, or "A.R.C." for short. Copyright 2019 Astonishing Legends Productions, LLC. All Rights Reserved.