"Relatives, the media and the public still ask prosecutors to determine the truth and don't hide their suspicions that something was hidden from them."
– Russian prosecutor's spokesperson, Alexander Kurennoi
Background:
Most everyone familiar with the tragedy of Dyatlov Pass believes that whatever mysterious and strange event occurred, not all of the details have been shared by the Russian government. Tonight, we speak with Keith McCloskey, author of two books about the subject, "Mountain of the Dead: The Dyatlov Pass Incident" and "Journey to Dyatlov Pass: An Explanation of the Mystery" who has also traveled to the site for his research. We'll hear about his hypotheses and the current state of his efforts to petition the Russian courts to reexamine the case and declassify any previously unreleased information. We first spoke with Keith for our coverage on the Flannan Isles Lighthouse mystery and trust that he will bring the same diligent investigation and keen observations into solving this unfortunate riddle once and for all.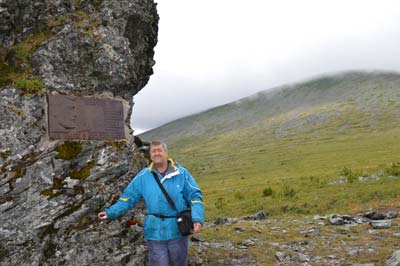 Suggested Viewing:
There's a fascinating new documentary just released about the US Government's research into the technique of Remote Viewing, called Third Eye Spies. Produced by Lance Mungia with noted ESP researcher, physicist Russell Targ, Third Eye Spies examines the secrets behind the classified military program designed to explore the possibility that agents could be trained to consistently "see" and describe locations and objects hidden by foreign and domestic agencies from remote locations. Check out the details and watch a Trailer at ThirdEyeSpies.com. The film is available on DVD at the website, on iTunes and Amazon and also across digital streaming services worldwide including Cable services' Video On Demand.
We're also excited to announce that the documentary features our friend Lori Williams and her Controlled Remote Viewing practice, which you can sign up to learn at intuitivespecialists.com. Lori was a part of our series on Flight 19 and has been interviewed on Coast to Coast AM numerous times.
Hear yourself on the show!
Here's your chance to have your own voice on our show and receive a very, very modest amount of Internet fame! They're called Listener Segues, and we need more of them all the time. Through the wonders of our digital age, you can record your own voice delivering one and then it magically shows up in a future episode… because our Sound Editor Sarah places them there. All you have to do is go to: tinyurl.com/astonishingsegues for instructions on how to do it. So record one today and become immortalized in glorious technology! … until a massive geomagnetic storm like the Carrington Event hits the earth again, so please do it sooner than later.
Special Offers from our Special Sponsors
FIND OTHER GREAT DEALS FROM OUR SHOW'S SPONSORS BY CLICKING HERE!
CREDITS:
Episode 136: Dyatlov Update #1. Produced by Scott Philbrook & Forrest Burgess; Audio Editing by Sarah Vorhees Wendel; Sound Design by Ryan McCullough; Tess Pfeifle, Producer and Lead Researcher; Research Support from the astonishing League of Astonishing Researchers, a.k.a. The Astonishing Research Corps, or "A.R.C." for short. Copyright 2019 Astonishing Legends Productions, LLC. All Rights Reserved.