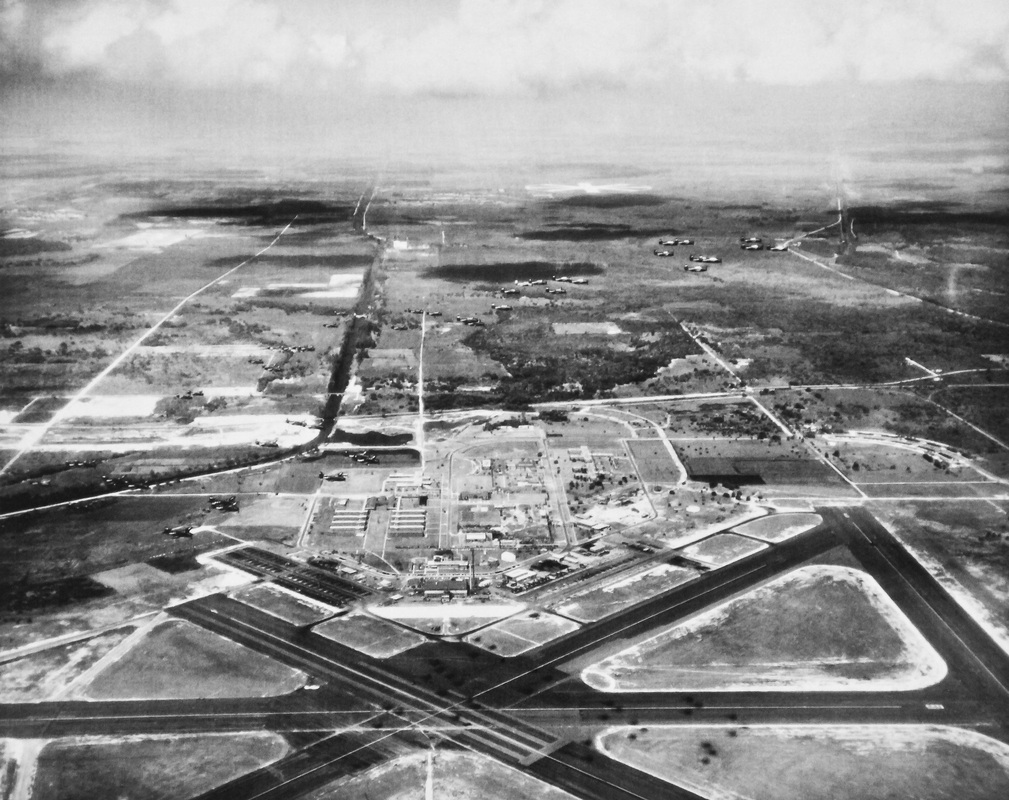 Ft. Lauderdale-Hollywood Int'l Airport, formerly US Naval Air Station Ft. Lauderdale, where Flight 19 departed from on December 5th, 1945.
Background
The fate of a US Naval training flight, designated as "Flight 19" remains one of the American military's most enduring mysteries, but also one of the signature stories from the legendary region known as "The Bermuda Triangle." On December 5, 1945, a squadron of five Grumman TBM Avenger torpedo bombers departed Naval Air Station Fort Lauderdale, Florida at 2:10 p.m. on what should have been a routine overwater navigation training exercise. After successfully completing their practice bombing runs and some course change maneuvers, the formation radioed that they were not sure of their location or heading. Several hours later it was clear that the squadron was lost and their situation was dire. Flight instructor Lt. Charles Taylor, USN would make his last transmission around this time and it would be the last he and his 13 airmen would ever be heard from again. A rescue operation was launched, but it too would suffer a terrible tragedy. Was this merely a series of unfortunate but explainable errors and Flight 19 simply fell victim to the natural danger of the sea, or would they be claimed by the purported treachery of the Bermuda Triangle?
SURVEY!
PLEASE help us keep the show free! Take this anonymous 5 minute survey. Go here as soon as you can: podcast.study
Show Notes Links
Special Offers from our Special Sponsors:
Credits:
Episode 65 - "Flight 19 (Part 1)" Produced by Scott Philbrook & Forrest Burgess; Audio Editing by Sarah Vorhees; Ryan McCullough Sound Design; Research Assistance by Tess Pfeifle and the astonishing League of Astonishing Researchers, a.k.a. The Astonishing Research Corps, or "A.R.C." for short. Copyright 2017 Astonishing Legends Productions, LLC. All Rights Reserved.