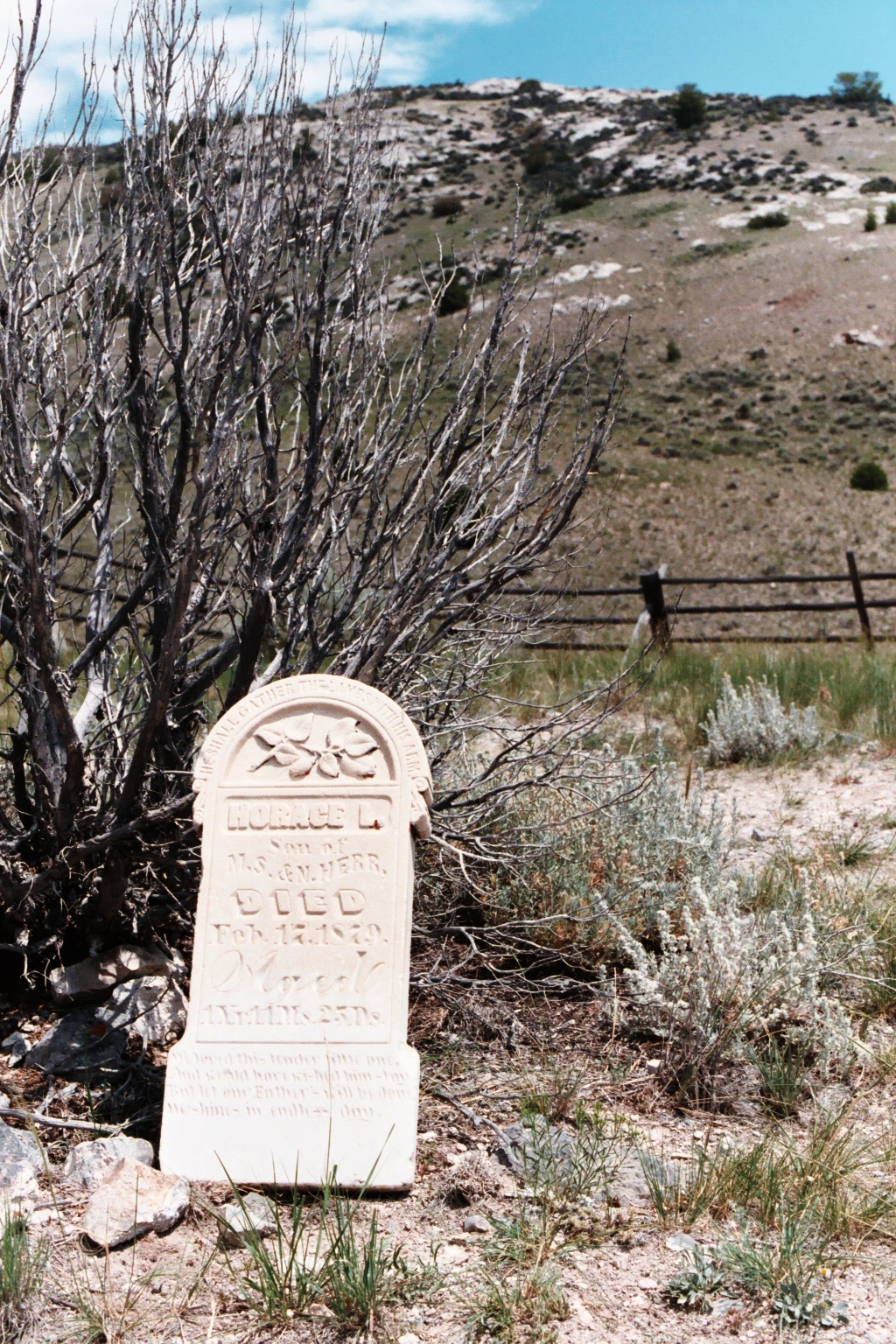 Location: Virginia City, Montana. Considered a "Living Ghost Town," Virginia City offers visitors a well-preserved glimpse into the life of prospectors and pioneers of mid-nineteenth century America and was designated a National Historic Landmark District in 1961. The proposed original name for the town was "Verina" after the wife of Jefferson Davis, the president of the Confederate States of America during the Civil War, by men whose loyalties lay with the Secessionists. However, a Connecticut judge, G. G. Bissell, a Unionist, staunchly objected and recorded it as "Virginia City."
Background:
The dual nature of Henry Plummer's character would leave us questioning his legacy and the legitimacy of his ending. Was he simply an honest lawman reluctantly entangled in the rougher aspects of frontier justice or a downright robber and murderer with a badge? There are authors who believe he was solely one or the other but there also seems to be ample circumstantial evidence that he was likely some combination of both. The problem of determining his guilt or innocence, set against the backdrop of a nascent legal structure for the American West, would stir a debate that we continue to struggle with today. When it comes to the protection of our families and communities, what measures are we willing to accept to ensure our safety? When does crime prevention and the ad hoc adjudication of those in authority become a miscarriage of justice? Where is the line between the precepts of our more mature legal system and common sense and what measurement should guide our conscience to determine when a line has been crossed? We all want what's fair in light of our personal convictions, but like every condemned man, all Sheriff Henry Plummer wanted was a little more time.
Special Offers from our Special Sponsors:
The Great Courses Plus - Go to TheGreatCoursesPlus.com/legends and get one month of FREE, UNLIMITED access OR just take out your phone and text the word LEGENDS to the number 86329. To get the reply text, standard message and data rates apply.
Blue Apron - Home cooking never tasted so good or was so much fun to make! Go to BlueApron.com/astonishing to get your first THREE MEALS FREE with FREE SHIPPING!
Upside - Save BIG on business travel AND get FREE Amazon Gift Cards! Go to Upside.com, click on the "Radio Listeners" link at the top, enter code BIZTRIP to get a $100 Amazon Gift Card on your first trip!
Credits:
Episode 69: The Sheriff and Outlaw Henry Plummer (Part Two). Produced by Scott Philbrook & Forrest Burgess; Audio Editing by Sarah Vorhees; Ryan McCullough Sound Design; Research Assistance by Tess Pfeifle and the astonishing League of Astonishing Researchers, a.k.a. The Astonishing Research Corps, or "A.R.C." for short. Gallery slideshow photos by Forrest Burgess, taken July 2004, ©2004. All content Copyright 2017 Astonishing Legends Productions, LLC. All Rights Reserved.