"ARCapalooza!" poster art contributed by listener Francesca Waits. Copyright 2018.
"Well, we're officially live. We have 11 brave followers on Twitter and 66 likes on our Facebook Page. Let's see what happens."
– Scott Philbrook, in an email to Forrest, from Oct 1st, 2014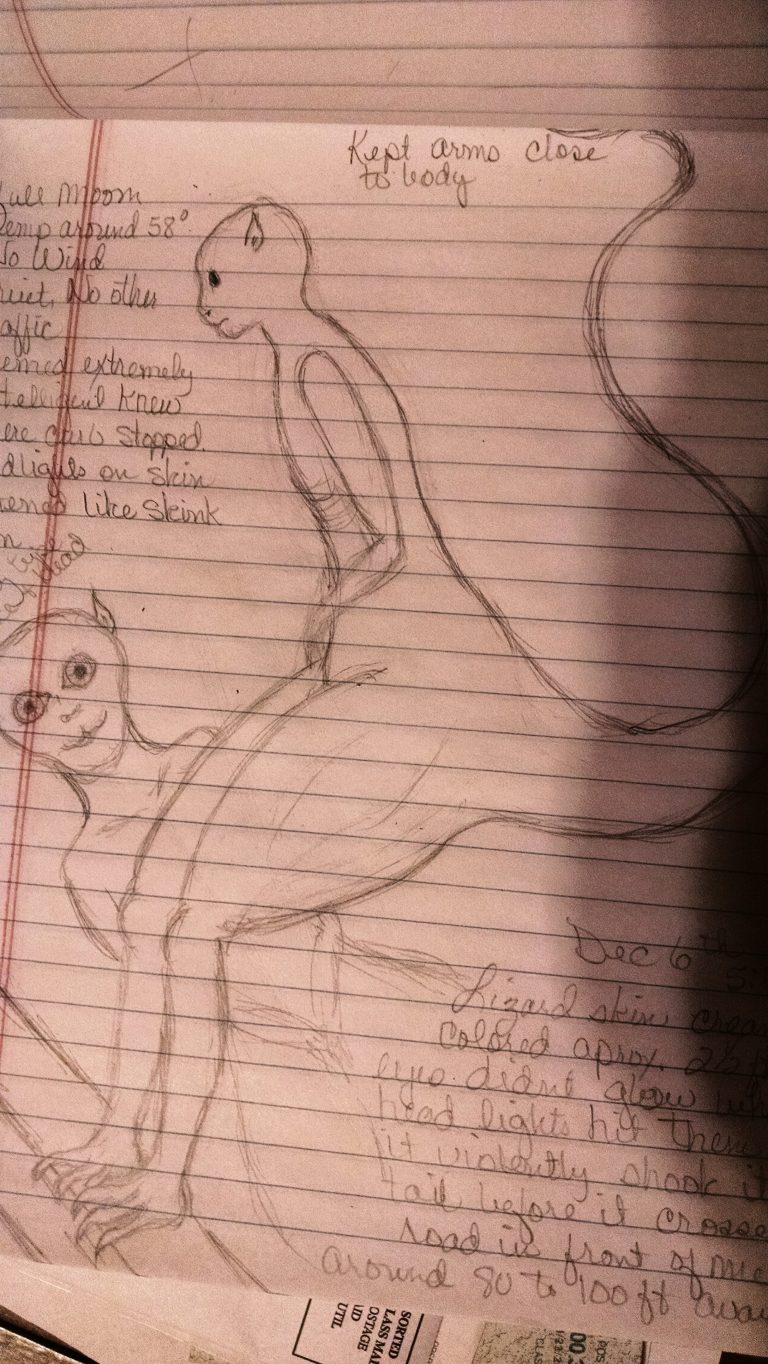 LOCATION:
One of several possible locations rumored to be the mysterious recording "studio" known as "Blanket Forteana."
Background:
This podcast wouldn't be as complete or as much fun to work on if it wasn't for the help of a special group of volunteer contributors, collectively known as the Astonishing Research Corps, or ARC for short, who have now become good friends as well as valued collaborators. So we figured it would be fitting to salute their efforts for our celebratory 100th episode by having some of the ARC's founding members tell their own strange and mysterious tales. We hope you find their stories entertaining and engaging, which we believe also serve to reinforce an Astonishing Legends adage, that if you personally haven't had an encounter with the paranormal, you probably know someone who has.
Suggested Listening:
AL A.R.C. member and friend Rob Kristofferson has a brand new UFO-themed podcast, Our Strange Skies. Rob brings a wealth of UFO and general knowledge of the paranormal to his show, as well as some captivating interviews with authorities in the field. Click on the hyperlink or cut n' paste this URL into your web browser's search bar: https://itunes.apple.com/us/podcast/our-strange-skies/id1324932558?mt=2. If the truth ain't "out there" then it might be on Rob's podcast. Listen and subscribe immediately!
Special Offers from our Special Sponsors:
SQUARESPACE – Whether you're thinking of creating a website to present your ideas or endeavor, or it's time to refresh that old, tired-looking one you have from 15 years ago, you need it to be impressive and capture people's attention, and you don't need someone else to make it for you. You can easily do it all yourself with Squarespace! So head on over to Squarespace.com for a free trial and when you're ready to launch, use the offer code "LEGENDS" to save 10% off your first purchase of a website or domain!
The Great Courses Plus – Learn about anything, now with over 9000 lectures on almost any subject you can think of – from history and science to learning a new language, how to play an instrument or explore topics like food, travel, business, and self-improvement! And now their app lets you listen to the courses as well as watch, just like a podcast! Available for iOS and Android. Get unlimited access to all of their lectures with a FREE TRIAL by going to TheGreatCoursesPlus.com/LEGENDS
Audible – Audible is a leading provider of premium digital spoken audio information and entertainment including an unmatched selection of audiobooks, original audio shows, news, comedy, and more. Sign up as an Audible Listener, and get a credit each month for a low monthly fee, good for any audiobook in the store regardless of price, and unused credits roll over to the next month. Didn't like your audiobook? You can exchange it, no questions asked! In addition, membership gets you access to exclusive sales and 30% OFF all regularly priced audiobooks. To get your first free audiobook with a 30-day trial membership, go to audible.com/AL or just text the letters A L to the number 500500. Then browse their massive selection, download your choices and start listening!
Blue Apron – Life is too short to be eating mediocre meals all the time, so treat yourself and your family to the most delicious dinners you can make at home following easy, step-by-step instructions designed by top-notch chefs, all in under 45 minutes and with the freshest ingredients delivered right to your door! Blue Apron offers 12 new recipes each week, and customers can pick 2, 3, or 4 recipes based on what best fits their schedule. Have meals delivered, or not delivered, whenever you want! So check out this week's menu and get your $30 OFF your first order by visiting blueapron.com/astonishing!
Credits:
Episode 100: ARCapalooza! Part 1. Produced by Scott Philbrook & Forrest Burgess; Audio Editing by Sarah Vorhees Wendel; Ryan McCullough Sound Design; Research Assistance by Tess Pfeifle and the astonishing League of Astonishing Researchers, a.k.a. The Astonishing Research Corps, or "A.R.C." for short. Copyright 2018 Astonishing Legends Productions, LLC. All Rights Reserved.