"The great reward of exploration is not knowing beforehand what will happen."
– Dr. Daniel C. Taylor, from his book, "Yeti: The Ecology of a Mystery"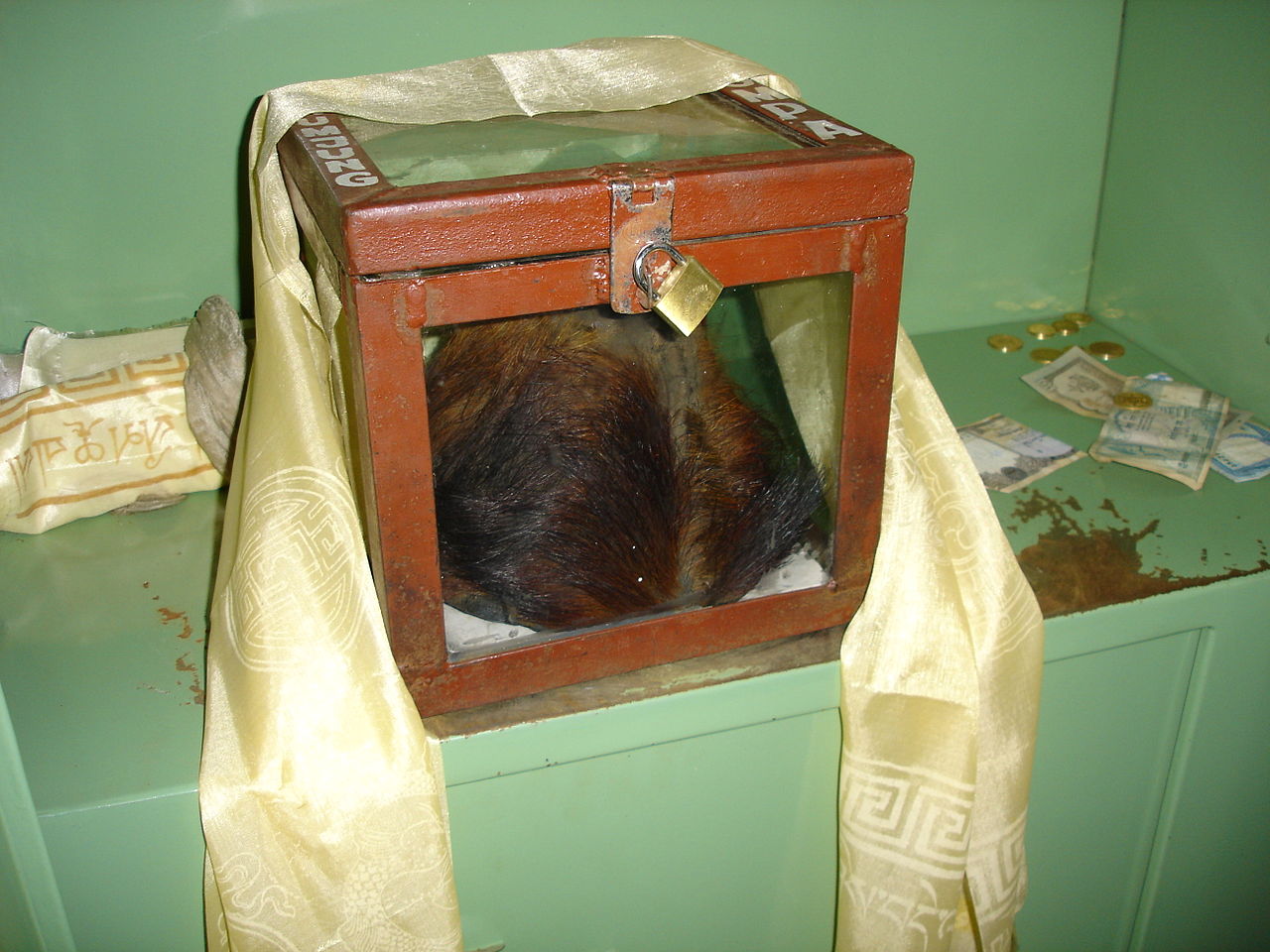 LOCATION: The village of Pangboche, near a main Everest basecamp.
BACKGROUND:
On November 8, 1951, noted mountaineer and adventurer Eric Shipton and Dr. Michael Ward were on an expedition to find an alternate route to ascend Mount Everest. At approximately 17,500 feet and exploring a glacier near an Everest basecamp they came across a set of massive footprints that shouldn't have been there. The only possible known creatures that they thought could have left such crisp footprints in the snow at that altitude were humans, bears or yaks, and they didn't look exactly like any of those to them, but more like a strange unknown barefooted hominoid. Their Sherpa guides, however, knew exactly what had left those footprints, the legendary Yeti, known to the indigenous peoples of the region for at least hundreds of years, and was both feared and revered. Shipton set the head of his ice ax next to the track, which measured about a foot long and 5" wide, and took a picture. This photo, coming from such a well-regarded explorer, would help to forever leave an imprint in the collective imagination of the western world.
Special Offers from our Special Sponsors:
Credits:
Episode 91: The Yeti Part 1. Produced by Scott Philbrook & Forrest Burgess; Audio Editing by Sarah Vorhees Wendel; Ryan McCullough Sound Design; Research Assistance by Tess Pfeifle and the astonishing League of Astonishing Researchers, a.k.a. The Astonishing Research Corps, or "A.R.C." for short. Copyright 2017 Astonishing Legends Productions, LLC. All Rights Reserved.