"One does not meet oneself until one catches the reflection from an eye other than human." – – Loren Eiseley, from his book, "The Unexpected Universe"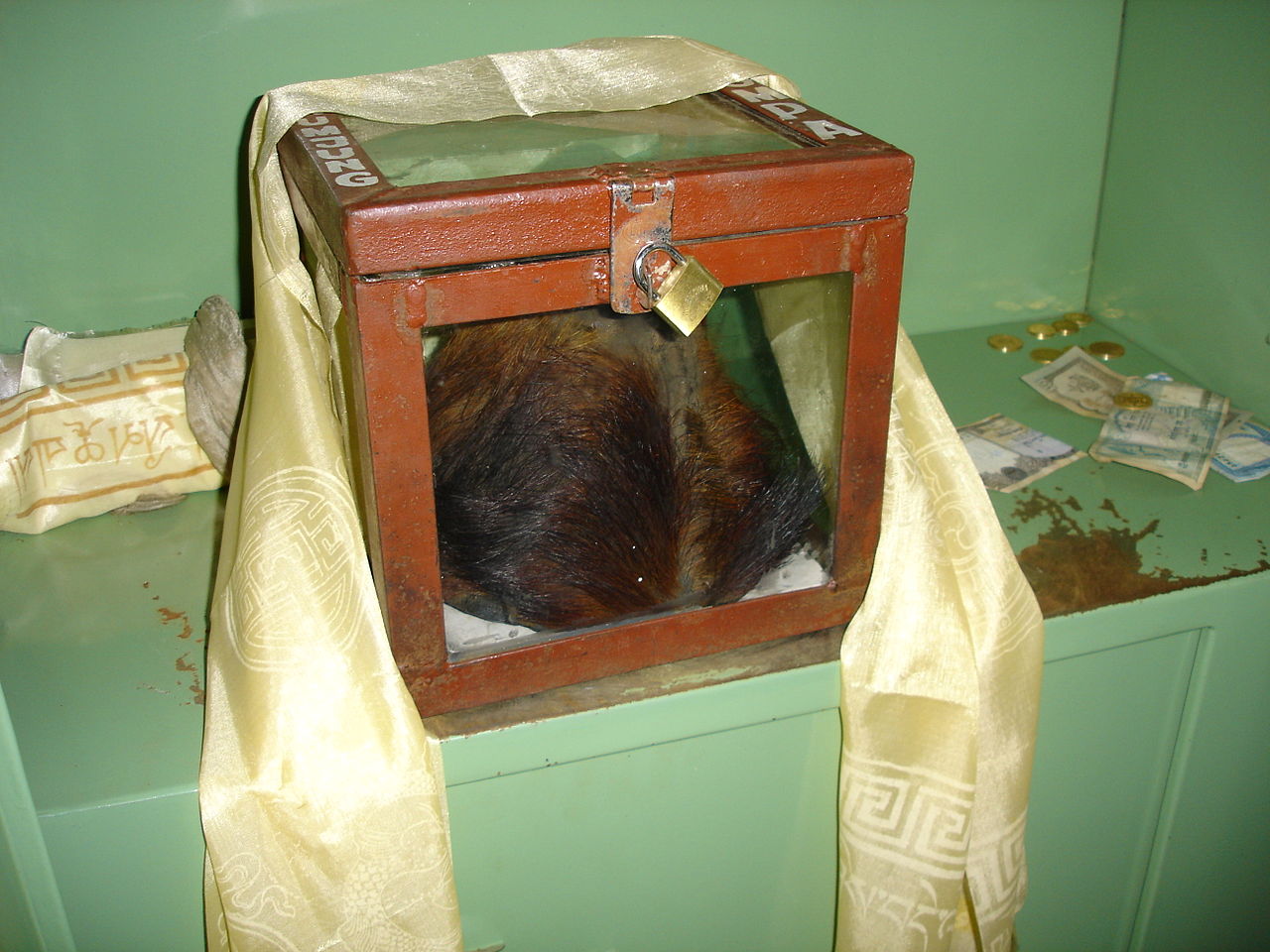 LOCATION: The village of Pangboche, near a main Everest basecamp.
BACKGROUND:
You've heard the eye-witness accounts of encounters with the Yeti, but can you believe them? The DNA of supposed Yeti "evidence" has been tested, and it's hard to argue those results, but how do we know those bits were really from a Yeti as locals know it? And speaking of what the locals know, the western world likes to take one answer and apply it to many questions, while the eastern world knows that there can be several answers to a question. The locals also know what they saw when it comes to the question of the Yeti, and if they are right, and we combine that with the results from the scientific analysis, could there then be several correct answers as to what a "Yeti" really is?
Suggested Listening:
If you like some of spookier stories we cover, then you'll love HAUNTED PLACES from The Parcast Network. Haunted places almost ALWAYS have some super fascinating, frightening, mysterious and REAL backstory to them, and that's what the Haunted Places podcast delivers! With each episode of Haunted Places, the host takes you on an audio tour of a new haunted location AND it's haunted history. These creepy stories explain how these very real places became the final and forever resting grounds for restless spirits and scary paranormal activity.
Check out episodes covering The Cecil Hotel, La Recoleta Cemetery and The Birdcage Theatre right now! New episodes come out every other Thursday, so subscribe to Haunted Places to hear about topics like the Island of Dolls and many more.

Visit Apple Podcasts, TuneIn , GooglePlay, or where ever you listen to podcasts and search for Haunted Places. Or visit Parcast.com/haunted to start listening now.
Special Offers from our Special Sponsors:
Harry's – This Holiday, Harry's is offering custom and limited edition shaving sets that make great gifts. Their Gift Sets come ready to give in beautifully designed gift boxes and start at just $10. Go to harrys.com/legends and enter the Promo Code LEGENDS at checkout to get $5 off your order!
The Great Courses Plus – Learn about anything, now with over 8500 lectures on almost any subject you can think of – from history and science to learning a new language, how to cook, or how to play the guitar! And now their app lets you listen to the courses as well as watch, just like a podcast! Available for iOS and Android. Get unlimited access to all of their lectures for free for a whole month by going to TheGreatCoursesPlus.com/LEGENDS
MVMT Watches – Classic design and styled minimalism meets affordability. And now, MVMT is making gift giving even easier! Right now when you go to MVMT.COM/Legends you can buy ANY watch, starting at $95.00 and get a FREE strap, ALL placed in an elegant gift box – ready to give - AND shipping and returns are FREE!
Credits:
Episode 92: The Yeti Part 2. Produced by Scott Philbrook & Forrest Burgess; Audio Editing by Sarah Vorhees Wendel; Ryan McCullough Sound Design; Research Assistance by Tess Pfeifle and the astonishing League of Astonishing Researchers, a.k.a. The Astonishing Research Corps, or "A.R.C." for short. Copyright 2017 Astonishing Legends Productions, LLC. All Rights Reserved.