Scott: "With all those decades of research is there anything that you felt like aligned with what you saw more than any other particular hypothesis?"
Dave: "No, absolutely nothing."
– From our interview with eye-witness to the Broad Haven UFO Incident, Dave Davies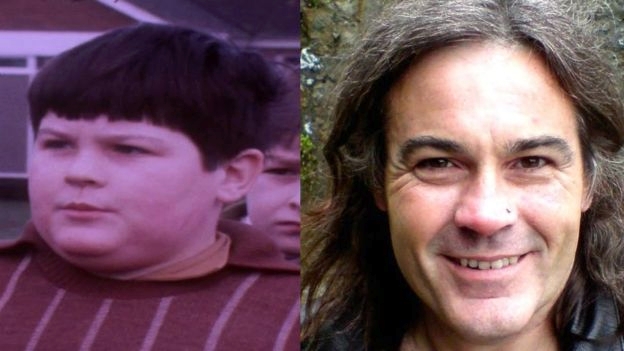 Location:
The Broad Haven Primary School, in Broad Haven, Pembrokeshire, Wales, where eye-witness David Davies and a group of fellow classmates spotted a UFO landing nearby on the playground in 1977.
Background:
Anyone who has experienced what is considered a paranormal event will tell you that it's not easy to tell others about what you had witnessed, especially if that experience was dramatic and significant. Testimony about such things is often met with ridicule, scorn and sometimes violence by those who feel threatened by such challenges to their reality. Therefore it takes no small amount of courage and resolution to tell your truth and stick to it. Such are the qualities that we believe make up the mettle of tonight's guest, David "Dave" Davies. Davies has had to endure bullying and beatings since he first described what he witnessed for himself and what his classmates had seen landing on the playground of the Broad Haven Primary School in Pembrokeshire, Wales in 1977. For the 40 years since that close encounter, Davies has stood by his story with conviction and without embellishment or wavering, still ever willing to talk about his experience. In fact, the sighting had made such an impact on him that he's spent the intervening years in a quest to find an explanation for what he'd seen. Join us tonight as we hear from an eye-witness to one of the most well-observed UFO cases in history, The Broad Haven School UFO incident.
Suggested Listening:
Countless attempts have been made throughout history to solve unexplained mysteries. Believers of the weird and wonderful have always reached for their go-to weapon – belief. Skeptics have tried time and again to use science to disprove mystery. Running to hide and cry behind things like evidence and knowledge.
However, paranormal legends have repeatedly punched science squarely in the fact gland before giggling and running off to continue to remain unexplained.
'The Unexplainers' is a new paranormal investigation team. Two agents of intrigue who form the perfect combination of skeptical former P.E. teacher Mike Bubbins and once chart-topping comedy rap artist, and self-proclaimed anti-skeptic John Rutledge.
Together, they charge themselves with one mission - to thoroughly unexplain the unexplainable. Their quest is simple, chance of success unlikely, their dedication to the cause questionable. But one thing, however, is clear - if there is anything out there that is unexplained, they will definitely find, or not find, any or some of answers. Possibly.
Special Offers from our Special Sponsors:
CREDITS:
Episode 115: David Davies – Witness to Broad Haven. Produced by Scott Philbrook & Forrest Burgess; Audio Editing by Sarah Vorhees Wendel; Ryan McCullough Sound Design; Research Assistance by Tess Pfeifle and the astonishing League of Astonishing Researchers, a.k.a. The Astonishing Research Corps, or "A.R.C." for short. Copyright 2018 Astonishing Legends Productions, LLC. All Rights Reserved.