"I'm not embarrassed or ashamed or sorry I got this thing going, I think it's one of the good things I did in my congressional service. I've done something that no one has done before."
– Former US Congressman Harry Reid, who, the day before the New York Times story broke, Tweeted, "The Truth is Out There."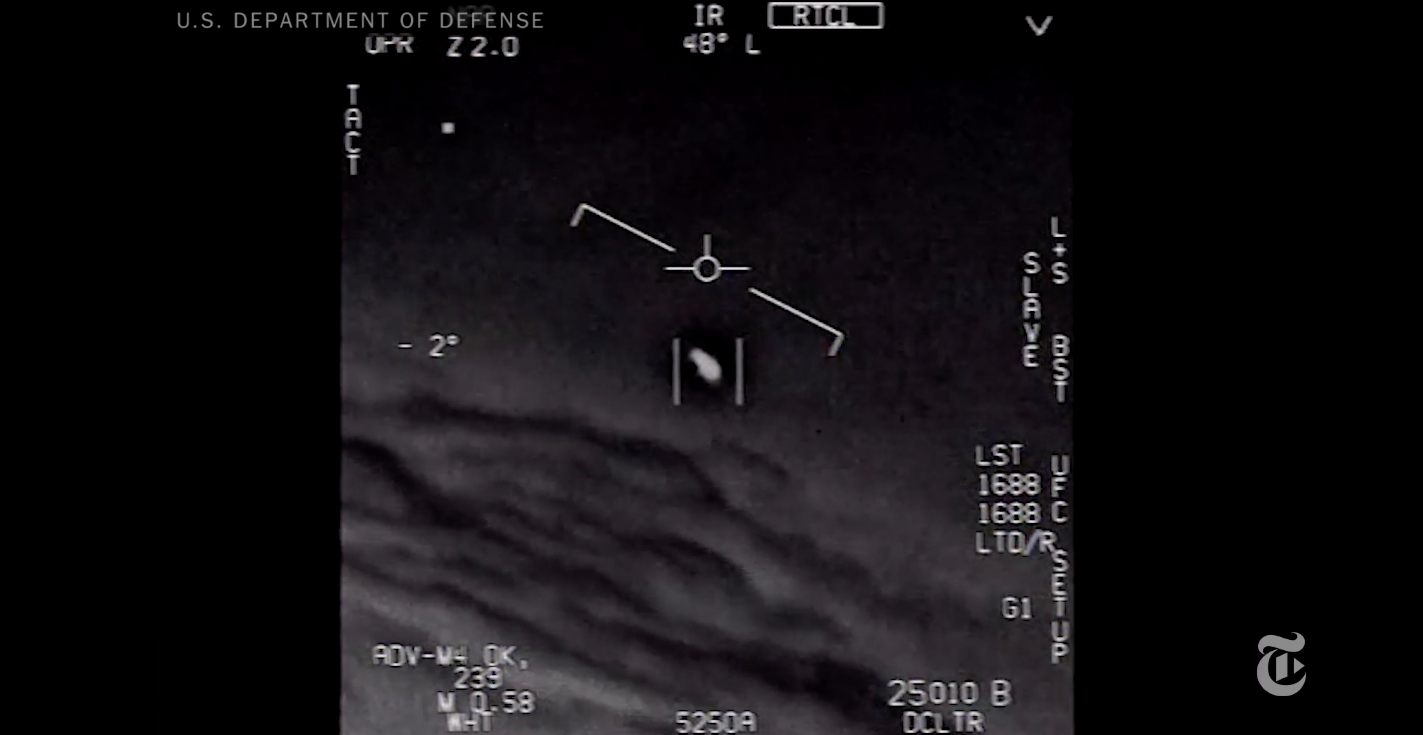 Possible location where two Navy F/A-18F Super Hornet pilots on a routine training mission, Cmdr. David Fravor and Lt. Cmdr. Jim Slaight encountered unidentifiable craft that behaved like no known objects.
Background:
The term "Disclosure" in the UFO community generally refers to the long-awaited event when the government, specifically the U.S. Government, finally tells the world that UFOs exist, along with everything they know about extraterrestrials, or so enthusiasts of the topic would hope. While we wouldn't suggest holding your breath until "Full Disclosure" happens, there has been an interesting, recent development worth noting. On December 16, 2017, the New York Times published a curious article titled, "Glowing Auras and 'Black Money': The Pentagon's Mysterious U.F.O. Program." Apart from the mild surprise that such a serious publication as the New York Times would bother running with any story that would give consideration to such a "preposterous" idea as UFOs being real, is the bigger surprise that from 2007 until 2012, $22 million dollars of U.S. taxpayer money was spent annually on something called the Advanced Aerospace Threat Identification Program. Although funding for this program officially ceased in 2012, it was also revealed that the program still exists and continues to investigate credible reports of possible UFO encounters. Join us tonight as we sit down with friend, collaborator and fellow podcaster Rob Kristofferson, host of his own show called Our Strange Skies as we discuss the significance of a major revelation that there is a serious military effort to investigate what many believe is Science Fiction, but what some "in the know" think may be a threat against which we have no defense.
Special Offers from our Special Sponsors:
Credits:
Episode 94: Imminent Disclosure? Part 1. Produced by Scott Philbrook & Forrest Burgess; Audio Editing by Sarah Vorhees Wendel; Ryan McCullough Sound Design; Research Assistance by Tess Pfeifle and the astonishing League of Astonishing Researchers, a.k.a. The Astonishing Research Corps, or "A.R.C." for short. Copyright 2018 Astonishing Legends Productions, LLC. All Rights Reserved.