"There has been and is an existing presence, an ET presence. And I spent millions and millions and millions – I probably spent more as an individual than anybody else in the United States has ever spent on this subject."
– Robert Bigelow of Bigelow Aerospace and Skinwalker Ranch, on 60 Minutes, May 2017.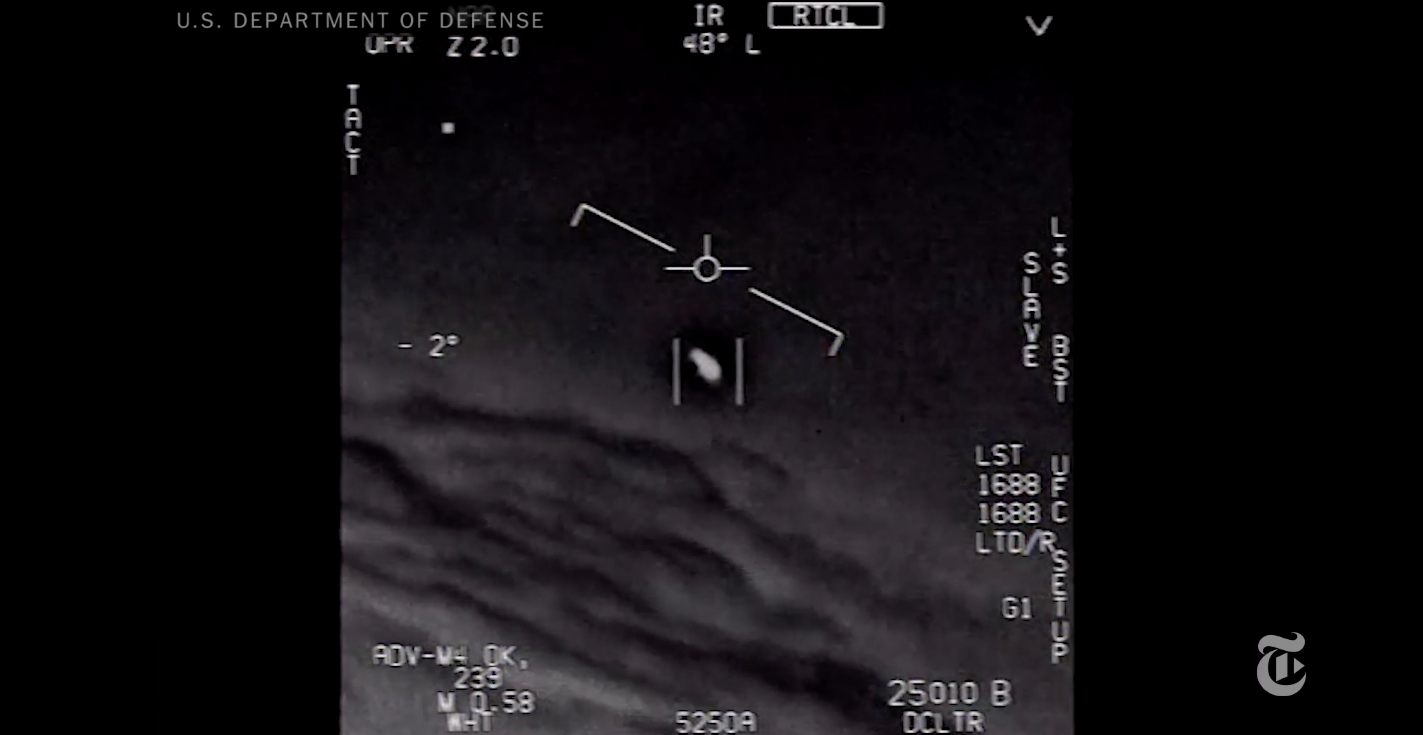 Possible location where two Navy F/A-18F Super Hornet pilots on a routine training mission, Cmdr. David Fravor and Lt. Cmdr. Jim Slaight encountered unidentifiable craft that behaved like no known objects.
Background:
How "credible" does an eye-witness have to be before their account of an Unidentified Flying Object is taken seriously? Whom would you think is the most credible sort of witness for this type of impossible craft, aside from the beings or forces that made them? How about an elite jet fighter pilot from the US Navy, highly trained to identify every known aerial threat – known to a conventional military, of course. Tonight, we sit down again for Part Two with our friend Rob Kristofferson, from the Our Strange Skies podcast to discuss in detail the eye-witness report and related consequences of David Fravor, USN Ret., former Commanding Officer of Fighter Squadron VFA-41, who along with his Weapons Systems Officer Lt. Cmdr. Jim Slaight engaged a target that behaved like nothing they could imagine. After hearing about Fravor's account, you just might start to believe that "Secret Machines" do indeed exist... and your next thought will be, "...well then, who, or what is controlling them?" Get ready for some "Soft Disclosure" everyone.
Special Offers from our Special Sponsors:
The Great Courses Plus – Learn about anything, now with over 8500 lectures on almost any subject you can think of – from history and science to learning a new language, or how to draw, play an instrument or improve your kitchen skills! And now their app lets you listen to the courses as well as watch, just like a podcast! Available for iOS and Android. Get unlimited access to all of their lectures with a FREE TRIAL by going to TheGreatCoursesPlus.com/LEGENDS
Credits:
Episode 95: Imminent Disclosure? Part 2. Produced by Scott Philbrook & Forrest Burgess; Audio Editing by Sarah Vorhees Wendel; Ryan McCullough Sound Design; Research Assistance by Tess Pfeifle and the astonishing League of Astonishing Researchers, a.k.a. The Astonishing Research Corps, or "A.R.C." for short. Copyright 2018 Astonishing Legends Productions, LLC. All Rights Reserved.