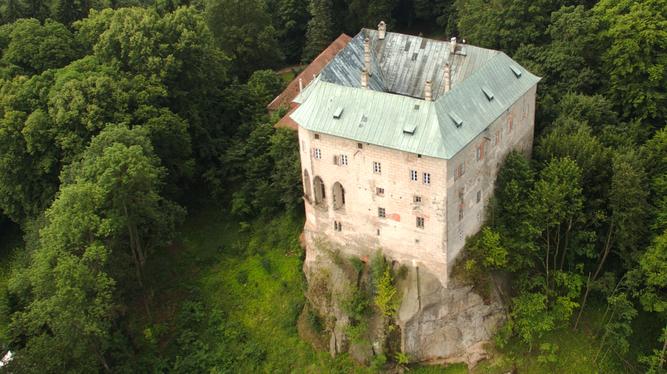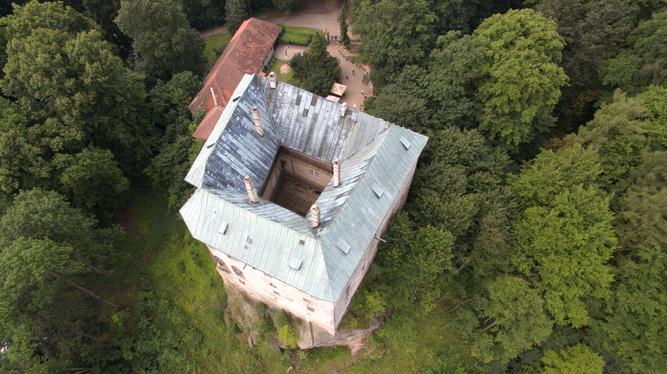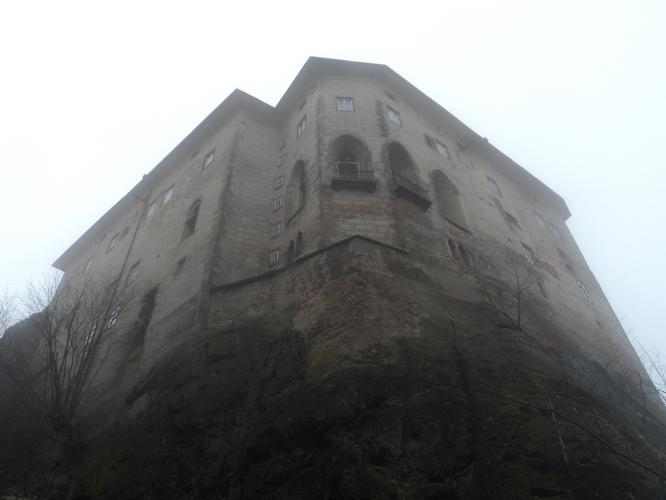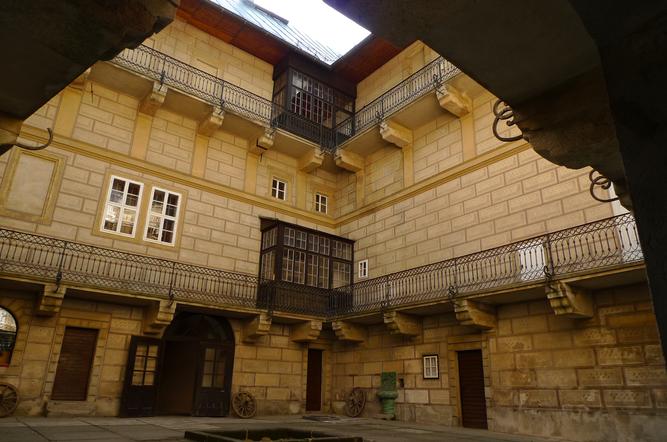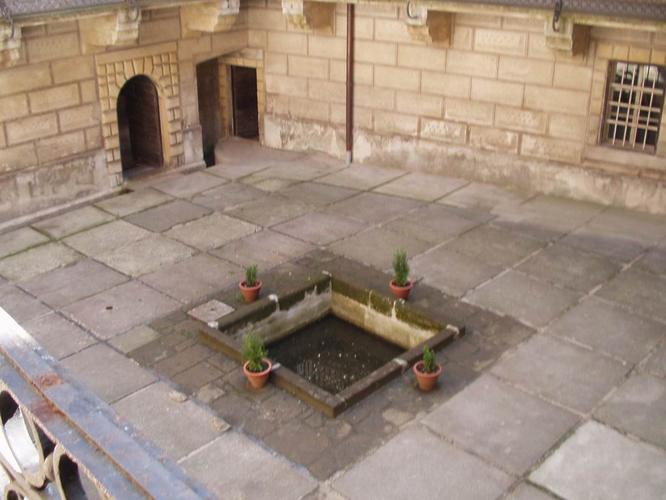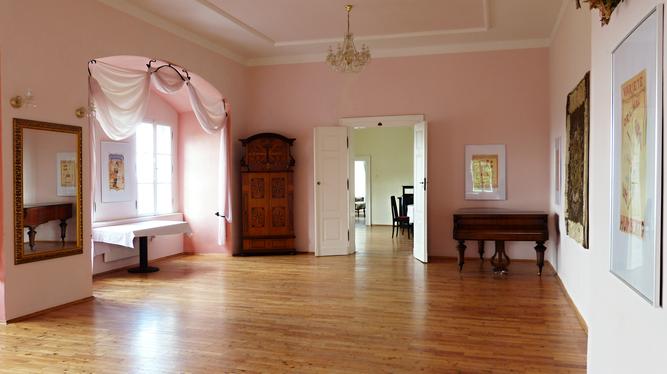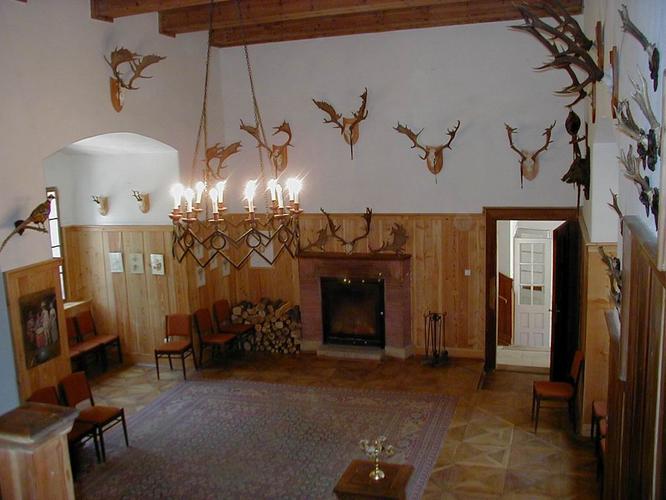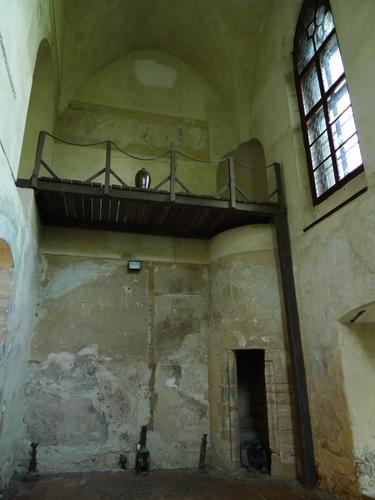 "The gates of hell are open night and day; Smooth the descent and easy is the way."
– John Dryden's translation of Virgil's Aeneid , Book 6, Line 126
LOCATION: Castle or "Hrad" Houska, in the Czech Republic
Map showing location of Hauska Castle relative to other medieval Bohemian castles that were under Nazi control during WWII. Map created by A.R.C. member Cody Rice.
BACKGROUND:
The descriptor "Hell Hole" can currently describe anything from your first apartment to the workplace you dread, but where do we get that term? Ages ago, could there have been a hole that people believed led straight to the depths of hell itself? There are several sites in our world that could lay claim to that title, where the "veil" to the underworld seems a little "thin," but a historically solid contender would no doubt be Houska Castle, about 40 miles north of Prague in the Czech Republic. Tales of demonic beasts issuing forth from the chasm and visiting violence upon villagers and ghastly specters scaring those who roam the castle grounds have been known since the Middle Ages to the present, but what of the edifice itself? No matter what you believe about the folklore, what can't be denied is that the castle was not built for the usual reasons – instead of a fortification to keep people out, it was built to keep things in.
Suggested listening:
Mission to Zyxx is an Improv Comedy Sci-Fi podcast about a crew of interstellar ambassadors traveling to the far reaches of space, created by veteran comedians from the Upright Citizens Brigade Theater, with special guests from Saturday Night Live, Unbreakable Kimmy Schmidt, The Chris Gethard Show, Search Party and other great comedy shows you know and love. Find, Subscribe and Listen NOW to the first season of Mission to Zyxx, available on Apple Podcasts, audioBoom, or wherever you find really, really funny podcasts.
Special Offers from our Special Sponsors:
The Great Courses Plus – Learn about anything with over 8000 lectures on almost any subject you can think of – from history and science to forensic crime and genealogy! Now you can get unlimited access to all of their lectures for free for a whole month by going to: TheGreatCoursesPlus.com/LEGENDS
PolicyGenius – Life insurance is something every family needs and PolicyGenius.com is the quick and easy way to learn about it, and you can save up to 40% just by comparing policies. The quotes are free, there's no sales pressure and zero hassle. You can also get Health Insurance, Pet Insurance and secure your income for you and your loved ones
Blue Apron – It's the #1 recipe and fresh ingredient delivery service in the country. And Blue Apron knows you're busy so now they're offering "30-Minute Meals!" Check out this week's menu and get your first THREE meals FREE, with FREE SHIPPING, by going to blueapron.com/astonishing
 
Credits:
Episode 83: Houska Castle – Gateway to Hell (Part 1). Produced by Scott Philbrook & Forrest Burgess; Audio Editing by Sarah Vorhees; Ryan McCullough Sound Design; Research Assistance by Tess Pfeifle and the astonishing League of Astonishing Researchers, a.k.a. The Astonishing Research Corps, or "A.R.C." for short. Copyright 2017 Astonishing Legends Productions, LLC. All Rights Reserved.